Chinese Pharmaceutical company on the researches directed towards the cure of corona virus is quite interesting.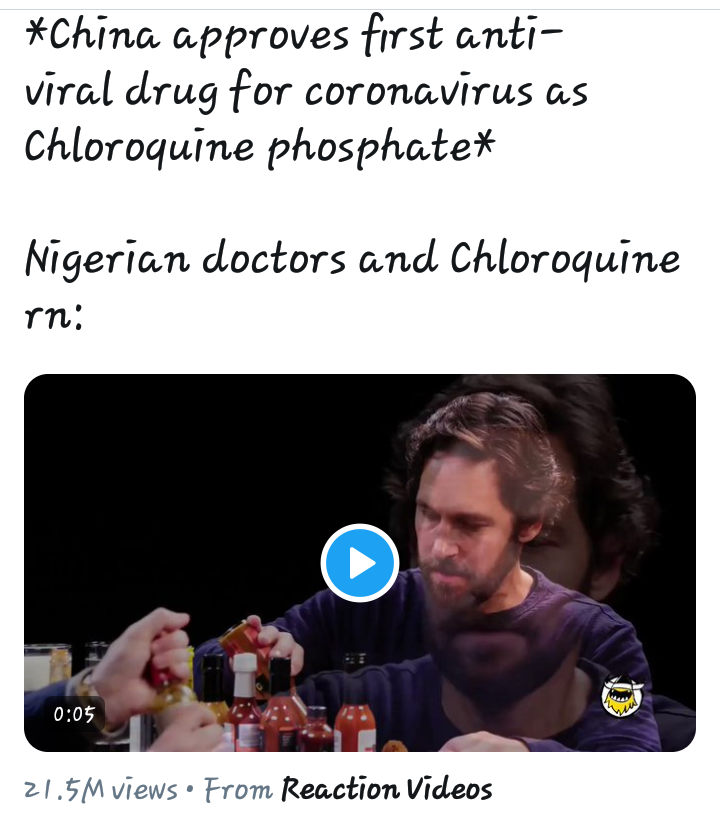 It is amazing to note that Chloroquine phosphate which used to be the regular antimalarial for the average Nigerian before it made way for the various brands of Arthemeter and Lumefantrine, now has the capability to cure corona virus.
COVID-19 which is the technical term for Corona Virus can now be treated using Chloroquine, Gilead's experimental drug, Remdesivir, and Favilavir.
Chloroquine was avoided because of the itching side effect it produced for most after it's useage. It was however used for a long while among Africans and this has been linked to the resistance of the black man to the Virus.
The similarities between the structure of corona virus and HIV has led to increasing efforts in investigating the drug for possible cure for HIV and this may just be another breakthrough. See report below.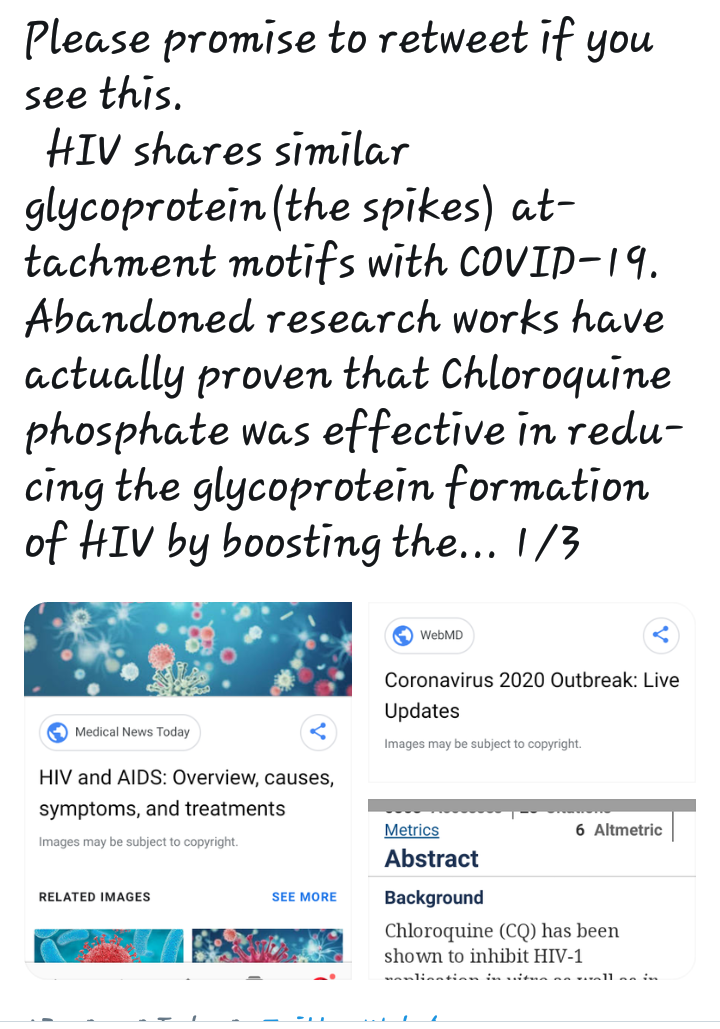 See reactions of Nigerians on this mind blowing discovery.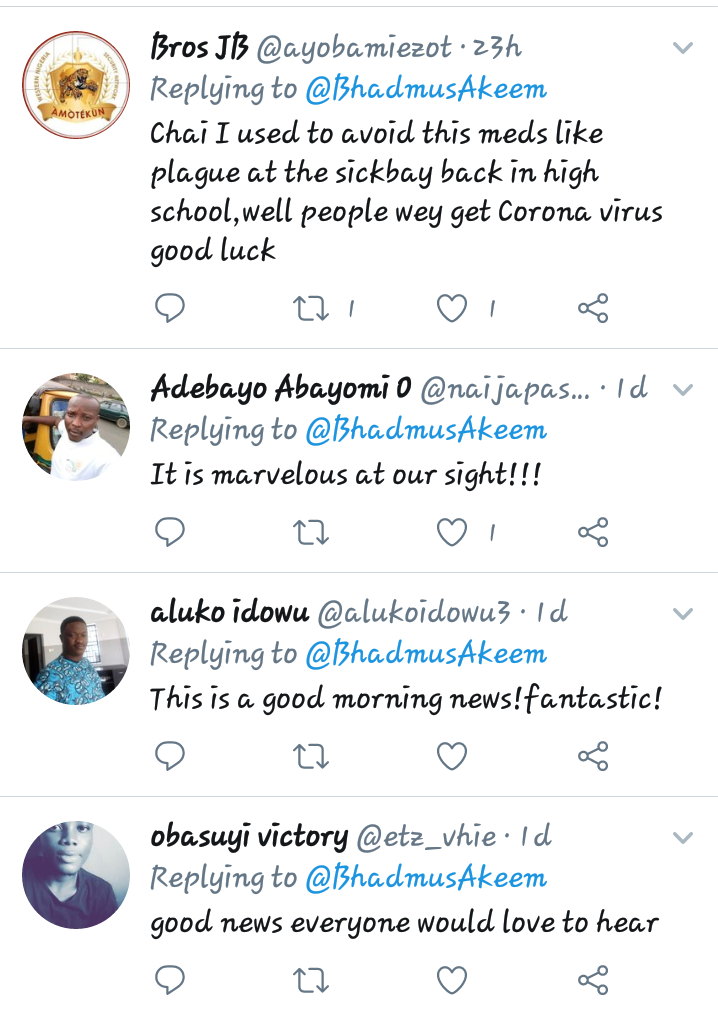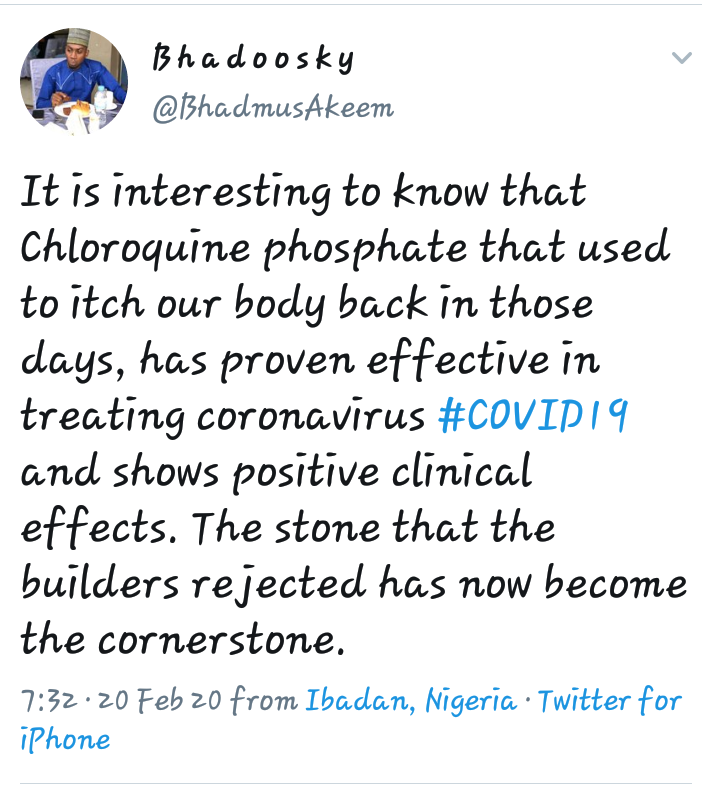 Long forgotten Chloroquine cures Corona virus and may cure HIV
Reviewed by
ZANII (ADMIN)
on
February 22, 2020
Rating: